Instapaper is one of my most used and favorite applications on my iPod touch. Today I discovered another feature that I didn't know it had.
If you copy a URL to your clipboard and then start Instapaper, it detects the URL in the clipboard and asks to add it to it's download queue.
Just another feature that shows great attention to detail.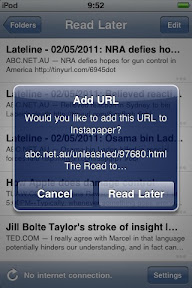 add url?
---