I type using dvorak, and think a dozenal measurement system has a lot going for it. I'm interested in typefaces and design. I like macs and ubuntu. I don't sleep enough. I try to use gpg when i can.
I've been failing to learn morse for several years. My latest obsession is collecting RPG books.
I love listening to podcasts, here's my list of podcasts from Overcast
My gpg fingerprint is:
CA6F F79D 6394 0902 65D1 F4FE 4538 F5DD DC8B BE7A
twitter: I'm @davidmarsh on twitter. I mostly tweet links I find interesting, currently it's mostly space stuff.
blog: If you're reading this, you're at my rarely updated blog; rdm.sh.
podcasts: I used to do two podcasts. Both are on extended hiatus.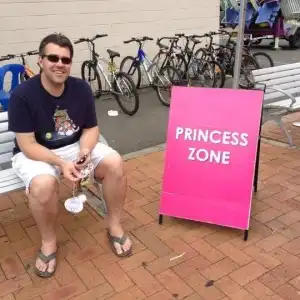 vell, he's just zis guy, you know?
favourites
2001, The Shinning, Forbidden Planet, Fight Club, Crouching Tiger, Matrix, Lord of the Rings
Alternative, Techno, Dance, Triple J, Beatles, Pink Floyd
Terry Pratchett, Douglas Adams, Carl Sagan, Richard Dawkins, Sam Harris
about this blog
If you're interested in the software that makes this blog, check out powered by.
privacy
There shouldn't be any cookies or trackers used on this site. Some third party images or links may use them. If you find something please let me know via above methods.
colours
These are the colours I use, you can see how they look on the test page.
| | | |
| --- | --- | --- |
| main background | #ffffff | #202124 |
| main text | #212121 | #bdc1c6 |
| title and headings | #205493 | #e8eaed |
| smaller subheadings | #4773aa | #bcc0c3 |
| subtitle and footer | #5b616b | #dddee1 |
| boxes and even rows | #dce4ef | #303134 |
| borders and lines | #5b616b | #dddee1 |
| table hover | #4773aa | #bcc0c3 |
| normal link | #3344dd | #8ab6f5 |
| active link | #bb1122 | #ef7e6f |
| visited link | #884488 | #c48df5 |
---